Welcome to nextEDGE Technology
We provide technology and service needed to establish secure social environments.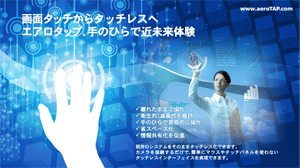 nextEDGE Technology started out a software engineering company that focused on especially providing Globalization("G11n") - Internationalization("I18n") and Localization("L10n") - skills to successfully improve customer's products.
From 2016, the core of our business is touchless interface aeroTAP.